Full-Service Design Engineering
Good design as a rule results in lower production costs and shorter lead times.
There are many aspects of the design process where the JVC Precision Engineering Team can add value.
When involved early, we will analyze your concept to ensure it can be manufactured in the most efficient and cost-effective manner. We are experts in metal fabrication design which yields benefits in the following areas:
Nesting of parts during the laser cutting process to maximize material usage
Analysis of part forming to meet final part dimensions and eliminate difficult bends
Review of material selections to lower cost (for example square tube vs. formed members)
Incorporation of Design for Manufacturing and Assembly (DFMA) best practices to reduce cost
Evaluating welding requirements and fixtures to achieve consistency in production batches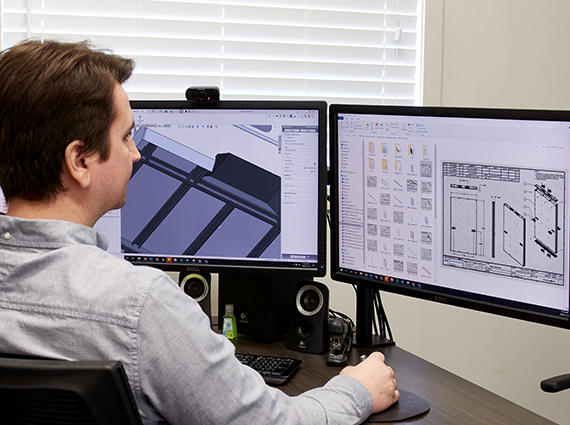 We are a full-service design and engineering team who can take a concept to a final design and prototype in a very short period of time, so you can focus on growing your business.
Come and talk to us about your next project!
WE OFFER INNOVATIVE SOLUTIONS FOR SEAMLESS MANUFACTURING
Our combined services of design and production make us an attractive partner for many businesses.