We offer a full-range of services that cover all aspects of the product development life cycle from 3D CAD design and prototyping to CNC laser cutting, CNC bending, forming, welding, assembly and testing.
The Greater Sudbury area is home to some of Ontario's largest hard rock mines which are operated today by Vale, Falconbridge and Glencore. This concentration of mining activity has created a number of businesses which support the mining sector not only in Ontario but worldwide. Equipment made in the Sudbury area is used in mines as far away as South Africa and Australia. Many of the products manufactured at JVC Precision ships to the communities of Val Caron, Lively, Chelmsford, Whitefish and Capreol where they are integrated into mining equipment and vehicles destined for a life underground.
North Bay is a hub for engineering and mining companies which support mining communities in Ontario such as Sudbury, Kirkland Lake, Timmins and in Quebec such as Rouyn-Noranda and Val-d'Or. Located at the juncture between Hwy 11 and Hwy 17, North Bay is well situated to supply goods and services into northern communities while still being relatively close to the Toronto supply base. JVC Precision regularly has shipments going to manufacturers located in the North Bay area.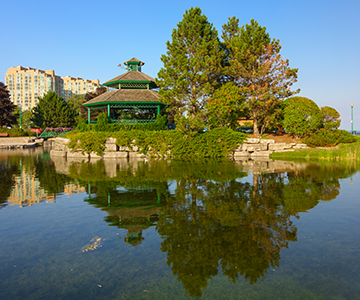 Barrie is just a 20-minute drive south on Hwy 11 from JVC Precision location in Oro-Medonte, Ontario. Being near Barrie allows us to access a large pool of talented metal fabricators, welders, machinists and designers many which have graduated from Georgian College and have completed apprenticeships in the community. Barrie is also home to many automation and manufacturing companies which support Ontario's automotive industry. JVC Precision plays an important role in supplying components and assemblies to the Barrie manufacturing hub.
The Sunshine City (Orillia) is the closest neighbor to JVC Precision, located directly north of us. Orillia is home to the Ontario Provincial Police Headquarters and is situated along the shores of lake Couchiching. Oro-Medonte Township and Orillia are home to many large manufacturers who provide products for mining, forestry and consumer goods industries. JVC Precision is part of the Orillia Chamber of Commerce and we are active in our local business community.
Georgian Bay is home to the communities of Midland, Penetanguishene, Wasaga Beach, Collingwood, Medford, Thornbury and Owen Sound. These communities area all located along the picturesque shoreline of Georgian Bay (Lake Huron) and are historically significant as providing shipping access to the
great lakes. JVC Precision is strategically located to supports businesses who call this area home.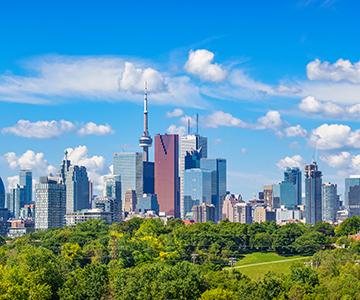 Located just North of Barrie, JVC Precision is ideally located to serve customers in Toronto and the GTA. We regularly have trucks delivering goods within the GTA while still offering excellent lead times. We support manufacturers located along the 400 and 401 corridor such as Brampton, Mississagua, Vaughan, Woodbridge, Richmond Hill, Etobicoke, Markham, North York and Scarborough.
WE OFFER INNOVATIVE SOLUTIONS FOR SEAMLESS MANUFACTURING
Our combined services of design and production make us an attractive partner for many businesses.