JVC Precision is CWB certified for welding of mild structural steel. We also are very experienced in working with Stainless Steel and Aluminum.
We have capability to weld in various processes such as MIG (GMAW), TIG (GTAW), Resistance Spot Welding (RSW), and Flux-Core Welding (FCAW).
We ensure welds meet the most stringent requirements and can complete weld tests in-house such as the Liquid Dye Penetration test for surface cracking and porosity in both ferrous and non-ferrous materials or Magnetic Particle Inspection (MPI) in ferrous materials for subsurface defects.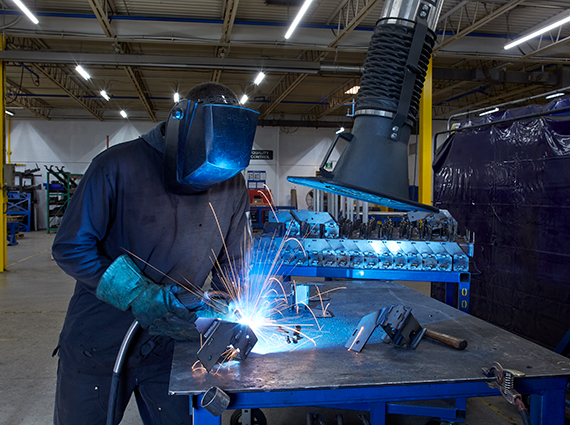 Our experience in welding allows us to complete projects with high requirements for fit and finish, structural welds for beams, fuel tank welds without leaks, and high-volume production welding
By involving JVC up-front in the design process, we can ensure weld locations are optimized for welding accessibility and located to maximize structural strength and aesthetics while minimizing cost.
WE OFFER INNOVATIVE SOLUTIONS FOR SEAMLESS MANUFACTURING
Our combined services of design and production make us an attractive partner for many businesses.